Verge flail mower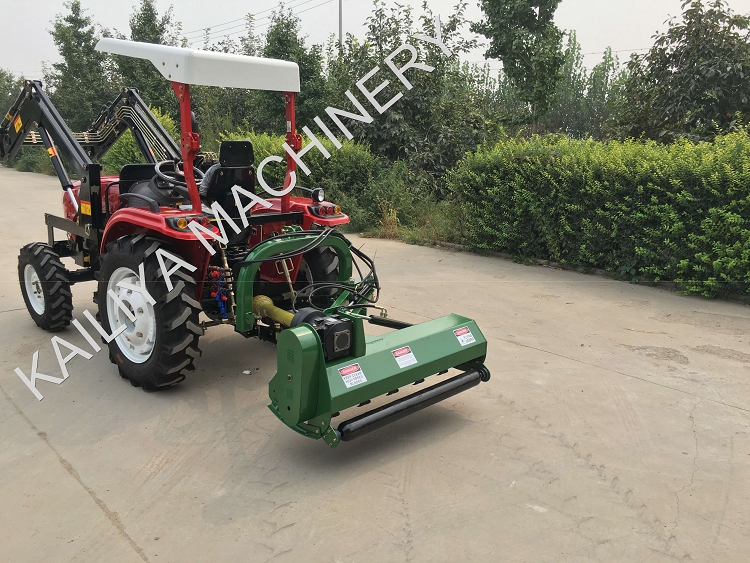 Detailed introduction: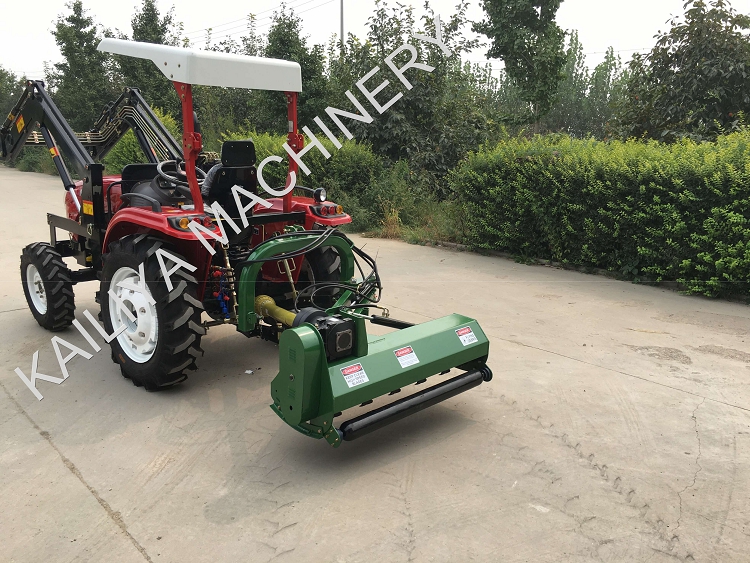 Product Details
Function:
By high-speed rotation of spindle, it is used for mowing in the field, and weeds no more than half a meter. It can turn over its body, for weeds on a slope and side trimming on the trees.
Performance and Advantage:
1. Transmission: By sturdy toothed belts.
2. It has hydraulic cylinders to adjust the right and left movement and turn over the body.
3. Gearbox is made of graphite casting iron. Material performance is better. Not easy broken.
4. After dynamic balance test, the blade axle can run stably at high speed, with lower noise.
5. The blades have more quantity, bigger density and higher mowing efficiency.
6. The roller is equipped with bearing on both ends, so it can run more flexibly, without stronger wearing.
7. Y shape blades and hammers are optional, to meet the needs of different customer.
8. The body can be turned over, so it has a wider range of application.
Specification:
| | | | |
| --- | --- | --- | --- |
| Model | EFGL-125 | EFGL-145 | EFGL-165 |
| Dimension(mm) | 1400×1545×840 | 1600×1545×840 | 1800×1545×840 |
| Weight(Kg) | 300 KG | 330Kg | 370KG |
| Cutting Width | 1250mm | 1450mm | 1650mm |
| PTO Input Speed | 540r/min | 540r/min | 540r/min |
| Hammer blades( normal) | 24 | 28 | 32 |
| Power Required | 25-45HP | 30-60HP | 50-100HP |
| Angle | -60°~ +90° | -60°~ +90° | -60°~ +90° |
| Packing size(mm) | 1450*880*700 | 1550*880*700 | 1700*880*700 |
ADD:Fanjia Industrial Park,Fushan Town,Weicheng District, Weifang City, Shandong Province  TEL:15964587857 FAX:0536-8076278 E-MAIL:Doris@kailiyamachinery.com annekong@kailiyamachinery.com